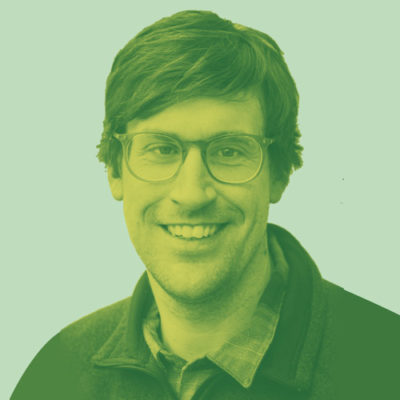 Chris Whitby
To me, the Bradford's National Museum project has been one of reflection and learning, personally and professionally. In a period of great societal change, it has been a space in which to think about what we want the museum to be, and how we want to get there. We considered how we interact with our colleagues and collaborators in Bradford, and started to see relationships not as merely professional, but spaces to navigate many different agendas, identities and motivations and to build new possibility for the future.
It is easy to think about relationships and partnerships as formed and established interactions between two people, or two organisations, but this project was trying to seek more than that. It was about slight relationships, a single conversation, a meeting in a café. Not seeking to identify what we can do now, but rather to open up the possibility for the many things that can happen in the future. On the journey to understanding this were a few distinct moments that stayed with me:
As part of the project a few of my colleagues and I went to the 2019 'Open Iftar' celebrations in City Park. Once I arrived I chatted to somebody and was quickly recruited as a volunteer for the event. Being part of this open and welcoming event was not only an enjoyable experience, but one that made me reflect. I had a chat with someone who hadn't been to the museum for years and was going to visit soon. I hadn't gone to the event with expectations or intentions but walked away with more sense of Bradford.
We did a few things like this during the project, where we were brought together with people to just talk. Another one was when we did a 'living library' event. The BNMP team invited those who had collaborated in Above the Noise: 15 Stories from Bradford to come to the exhibition space and meet museum staff informally. I wasn't sure what this would bring, but what I took away was, again, a better sense of people and history in Bradford.
One of the stories told in the exhibition was that of the Asian Youth Movement in Bradford — a piece of inspiring local history. I had conversations about it with project collaborators, and we discussed a podcast on it during the reading group I do with colleagues.
The project showed me the power of conversations. Be that with the staff group, reflecting on the process, or evaluating how visitors experienced Above the Noise. The potential is finding more spaces to talk. That is the hope and knowledge this project has given me, that conversations can lead to change in practice, even if those changes are small, they can add up.
The more people and stories I know about Bradford, the more I develop a sense of relationship with the city; this feeling of obligation to Bradford. There is a whole city doing stuff to make change and we could be part of this. So, what is the role of the museum, and what do we need to do? I'm still unpicking this.
Read responses to Chris's moment
Chris Whitby's bio
I am the Audience Researcher Manager, North, at the Science Museum Group. Working across the five SMG sites I undertake evaluation and research to better understand how we can engage a broad range of people with science, and support colleagues to place audiences at the heart of their work.
I have been involved in the research strand of the BNMP project, including supporting reflection from colleagues and partners, and undertaking research with the public and Front of House Colleagues about the Above the Noise exhibition. I am also part of the BNMP staff group.
I am interested in the structural changes that need to take place within museums to ensure they can play a meaningful role in the city and with its communities, and remove barriers to those who have historically been excluded from science and informal learning practices.