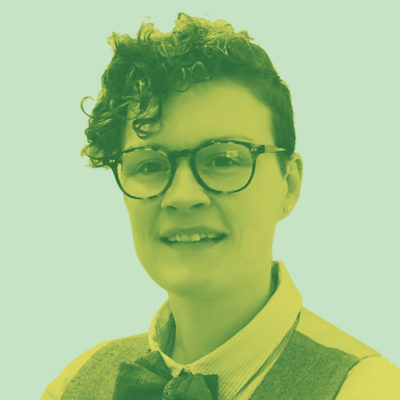 Helen Langwick
If we were to do Bradford's National Museum Project again, I would suggest that the midpoint output is not a temporary exhibition but rather a series of smaller pop-up events and installations. There are three reasons for this:
Temporary Exhibitions are Temporary
Temporary exhibitions look at different subject matters, target different audiences, and work with different partners intensively for a short period. Then, by their very nature, they move on to the next subject/audience/set of partners. A well-structured 'Forward Programme' (which the National Science and Media Museum lacked at the time) can integrate temporary exhibitions into the day-to-day work of the museum, but even in this instance they remain short-term and discrete. Temporary exhibitions are, therefore, temporary and do not readily lend themselves to driving systemic change.
The museum doesn't think of its audiences in terms of locality
Our audience segmentation is primarily motivation-based and not geographic or demographic. Yet Above the Noise, with its focus on locality, cut across in ways which were not helpful, particularly as the organisation was new to the segmentation model. This created a strategic mismatch between the audience development strategy and the trajectory of the Bradford's National Museum work.
From exhibitions towards Installations
The format and position of the exhibition within the 'Forward Programme' meant it was not able to flex to the new kinds of working Bradford's National Museum project was trying to explore. Failure was not an option. It had to service the conventional operating and economic model. It was supposed to look like an exhibition, drive repeat audiences, new audiences and spend per head like any other temporary exhibition.
A challenge here was that some of the normal scaffolding for delivering such an exhibition was removed in order to enable the show to be more experimental. Yet because, at the same time it also was too big to fail, the scope for experimentation was also limited – limiting precisely the qualities that were important to the aims of Bradford's National Museum. It therefore ended up as a bad compromise on both counts and ended up putting quite a lot of strain on the teams attempting to deliver the exhibition.
A better model would have been to do something in addition to the normal 'Forward Programme' not as a replacement to the usual exhibition. Taking away the expectations of carrying the requirements of the economic model would have meant that the project could have failed. It could have carried less risk by being smaller and more 'pop-up', focusing less on delivering content and more on being interactive and experimental. This would have released creativity.
During Covid-19 the removal of normal expectations has allowed the team to experiment with new ways of approaching exhibitions as installations. This new range of installations have proved to be very useful in demonstrating that tweaks to the more traditional mainstays of the programme can be introduced. These new installations are pop-up, low cost and low risk and may have been a more suitable mode for the Bradford's National Museum Project.
Read responses to Helen's moment
Helen Langwick's bio
I lead the Exhibitions and Interpretation Team at the National Science and Media Museum and I am really enjoying being part of an institution that dares to dream and is thinking creatively about its collections, its audience and its place in the North and the World.
My career began at Household Cavalry Museum and then I headed north to Leeds Museums and Galleries. I worked for a brief spell with the Audience Agency before joining the Royal Armouries and then moved on to York Museum Trust. This path has, so far, given me a rounded view of several disciplines ranging from interpretation, curation, project management, partnership brokering, audience research and the development and delivery of exhibitions. I am truly passionate about my work, as being dyslexic, museums formed a major part of my education when sitting in a classroom wasn't enough. I love to tell a good story and get all nerdy about how this magnificent world we live in works and connects.
I have an MA in Museums Studies from the University of Leicester and a BA (hons) in History from the same institution.