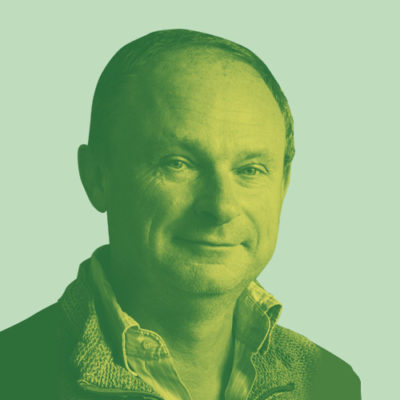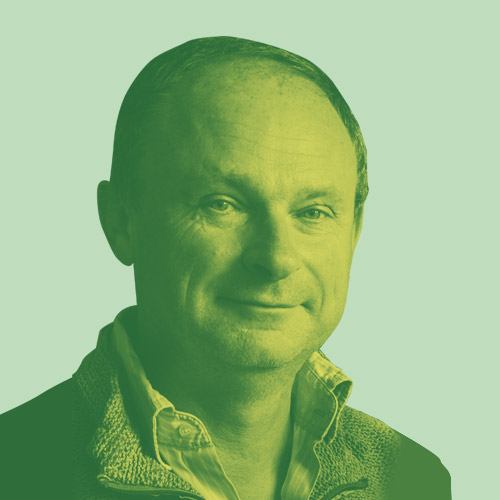 Tim Smith
The Power of Conversation
Over the past thirty-five years I've talked to a lot of people in Bradford. I arrived here in 1985 because I was curious about the lives of those who lived in such a cosmopolitan place. I'm still here because Bradford is full of remarkable people, and much of my working life has involved collaborating with them to amplify their stories in creative ways.
This involves meeting people on their own turf in spaces where they feel confident and at ease sharing their knowledges and experiences. The ambition is to reflect these stories back to the communities of those sharing, and to reveal them to wider audiences, often through multi-media exhibitions in galleries and museums. I believe the gathering and sharing of stories from a diverse range of people helps make Bradford's, and Britain's, history a more inclusive space.
Bradford's National Museum project has also involved a lot of talking, but initially this took place within the walls of the Museum, between staff and the project team. When we talked about collaboration between the Museum and local people and organisations it seemed staff were trying to get people to come into their own world, without going out into Bradford's.
Arts and museum professionals often refer to "hard to reach communities". They're not. You simply have to have the confidence to knock on the right doors and if you express an interest in peoples' lives, spend time with them and gain their trust, they will often take an interest in you too. I use my camera as my passport to other peoples' worlds, working at the National Science and Media Museum is an equally valid pretext for entry.
Such dialogue takes time, but allowing space for developing relationships is crucial. A large institution demands staff time to make it function, whirlpools of meetings within a building means less interaction with people outside it. But museum staff must have the time and interest to become curious about their surroundings, escape the building and develop empathy for local communities and individuals by investing time in understanding their histories. They need to feel confident that it is part of their job, and that they have permission to do so.
I was encouraged by the Museum's willingness to engage with these dilemmas through Ideas Hub. Conversations between staff and local people included trips to engage with members of Bradford's Bengali communities about River of Tea, a photographic exploration of how the early tea trade sparked the migration of people from Bangladesh to Britain. The photographs acted as catalysts for many lively exchanges, and their value to staff involved was summed up by one of them: "I've lived here since 2002, but I've learned more about Bradford in the last two weeks, getting out and about and talking to people as part of this project, than I've ever learned before."
This personal reward is complemented by its value to the Museum, and I'm hopeful more staff have now experienced the power of these conversations. They give local people a stake in a venue that many have never visited before. They also enable us to produce Ideas Hub as a show that weaves together the broad historical narrative with personal stories in engaging ways, giving audiences a shared sense of the history and shape of our diverse society – locally, nationally and internationally – and of how we, and the science, all fit into it.
Read responses to Tim's moment
Tim Smith's bio
I'm a freelance photographer, film-maker and researcher based in Bradford. For the past 35 years I've collaborated with many fellow creatives, and communities living locally who have provided the inspiration for much of my work.
During the 1980s I was Co-ordinator of the Bradford Heritage Recording Unit, part of Bradford Art Galleries and Museums. We created a collection of over 300,000 photographs and northern England's most significant oral history archive. Throughout the 1990s I worked as a photo-journalist, primarily for The Observer as well as other newspapers and magazines.
Since 2000 I've continued doing editorial and other commissions to help pay the bills. However long-term work is my passion, ideally exploring issues of migration, identity and the relationships between Britain and places overseas. I collaborate with communities to amplify their stories via multi-media exhibitions and publications, including projects about the Asian sub-continent, east Africa, Ukraine, Poland, Yemen and the Caribbean. You can see more of my work at timsmithphotos.com.
These interests and experiences led to my work with BNMP: facilitating dialogue between our project team, NSMM staff and local collaborators; having (often challenging) conversations about how to align our (often differing) priorities; and championing Bradford as a great place for weaving together local, national and international stories.