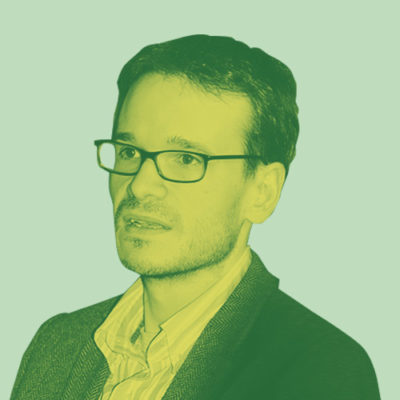 Geoff Belknap
In 2018, when I first started as Head Curator at the National Science and Media Museum, I started to experience how decisions are made in a complex and large set of institutions. Taking on a position with authority and responsibility in the museum prompted me to ask: how do we make change in a large institution? Changing how a museum collaborates with people is a process which requires not just changing how the museum works, but also changing how we understand the value and purpose of collaboration. In other words, it requires a culture change. The primary thing I have learned is that a culture change requires advocates.
An institution is ultimately just a community of people who make decisions based on their experience, authority and perspectives, shaped and defined within the boundaries of the structures and processes that have been put in place – sometimes by those same communities, and sometimes by their predecessors. This became especially clear to me when I was working with colleagues from across the Science Museum Group, to develop the content and narrative for two new galleries we have called 'Sound & Vision'. While this was a project developed by internal stakeholders, it was also a project with big ambitions to work with new audiences and to put community participation, not just at the core of the galleries, but at the core of the museum. Working on 'Sound & Vision' required me to work in different ways – not only to be more collaborative, but also to argue for the value of collaboration as a core principle of the project.
To change the culture of a museum, so that barriers for participation with people who are not employed by the institution are broken down, you need to have advocates for this at different levels within the institutional hierarchy. Often programmes for broadening inclusion have the strongest advocates in staff at the start of their careers. Their advocacy for change is critical to bringing it on to the agenda. However, for any change to take root, you also need staff within established positions of authority to advocate for change as well. Structure, culture and power dynamics can only change when ultimately enough of an institution understands and sees the value in making that change.
One of the most effective ways to encourage a large institution to change how it works is to demonstrate and advocate for the value of this change at every opportunity. On the Sound & Vision project this meant that when talking to colleagues and our executive about what collections we would use and what stories we would tell, we also spoke of what communities we would work with and how they would shape the galleries as a whole.
Opening up the museum to external communities takes trust, time and shared values. To build this, you need advocates both inside and out who are willing to work with each other to collectively learn how to navigate the different priorities, responsibilities and expectations of the institution, staff and collaborators.
Read responses to Geoff's moment
Geoff Belknap's bio
I'm the Head Curator at the National Science and Media Museum and a historian of photography, science and visual culture of the 19th century. In my role I manage a team of curators and archivists to collect, display and research photography, film, television and sound technologies, as well as informing the broader curatorial and collections research strategy for the Science Museum Group.
Previously I have been the curator of photography and photographic technology at NSMM and worked for the Universities of Leicester and Harvard as a post-doctoral researcher. My first monograph, From a Photograph, was published in 2016 with Bloomsbury Press on the history of photography in 19th century periodical publication.