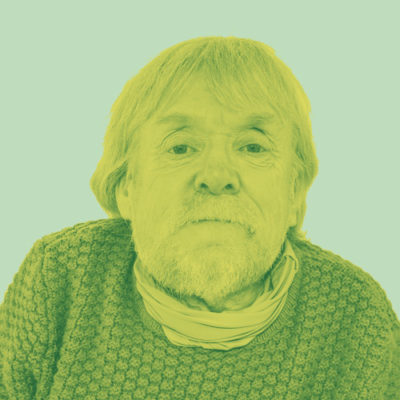 John Ashton
The opportunity to highlight, widen knowledge of and increase accessibility to one of our important photographic collections, the Belle Vue Studio Archive, was eagerly anticipated and ultimately did not disappoint. To do so in an atmosphere of true collaboration was perhaps the most significant and hopefully long lasting principle the project provided. Little were we to realise how vital it was to become in succeeding months. It was hugely effective in giving us some of the skills required to embark on future collaborative journeys and, more importantly, it instilled in us a confidence that such strategies work; resulting in positive outcomes and long-lasting partnerships, particularly during these difficult times. Putting it bluntly, good things can come from a speculative phone call or email, to colleagues within the council and agencies beyond. Also, the more people you work with, the more people know who you are. In this respect, I wholeheartedly echo Elizabeth's comments about the value of collaboration.
While the excellent Above The Noise: 15 Stories from Bradford exhibition and our involvement in it was one of the highlights of the whole project for me, I'd like to mention a smaller, certainly shorter, activity as an example of effective collaboration between institutions within the project. This was a joint Bradford Industrial Museum and Nation Science and Media Museum public afternoon event. It began with a talk and activities in the exhibition section about the Belle Vue archive at NSMM, and was followed by a double decker bus ride to the Industrial Museum, via the former Belle Vue Studio in Manningham. Activities at the Industrial Museum included a guided tour of the exhibition Studio to Selfie (which included some Belle Vue Studio portraits) and Bradford Museums Photo Archive. Refreshments were included. Feedback from this event was most positive. To me it demonstrated how such joint planning can produce an activity which is unusual, quirky even, and unachievable by an institution working alone. And it wasn't that difficult!
Read responses to John's moment
John Ashton's bio
Originally a teacher for twenty years in several Bradford middle schools, a change of direction and a period of retraining in graphic design brought me to Bradford Museums and Galleries. This was initially as a volunteer, then as a freelancer working on various exhibitions and projects connected with the photo archive at Bradford Industrial Museum. In 2012 I came into my current role as Photo Archive Assistant.
I'm responsible for the day to day running of the archive which involves dealing with a wide range of enquiries from colleagues and the wider public. I also spend a good deal of time digitising original negatives from our collections and uploading them to our website so they can be viewed online. The photo archive supports almost all the exhibitions on our sites.
I am a keen photographer myself, specialising in sport, particularly rugby (both codes). I've photographed at grounds all over Yorkshire and beyond and for several seasons I've been the resident home photographer for Doncaster Knights Rugby Club. I also provide photographs for Yorkshire RFU. My work has been published in several magazines and websites. On Instagram I'm @ickledot.