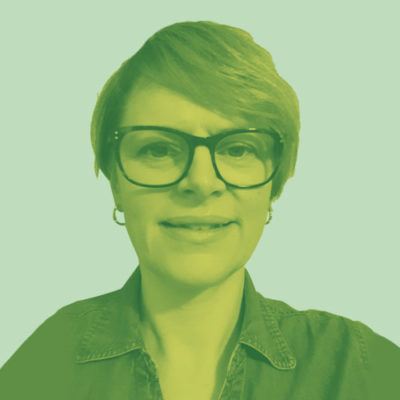 Claire Mayoh
I've been on the periphery of the Bradford's National Museum Project, due to limited time to participate, whilst maintaining a busy role at the National Science and Media Museum. However, despite feeling like a shadowy figure in its activities, I feel I've benefited in many ways from different activities and conversations happening in relation to the project. The main impact on me has been through my involvement in the BNMP reading group. I was very excited when we got together for the first time in Insight, the museum's collections and research centre, at the end of 2019.
The reading group was initiated by some of my colleagues to share and discuss texts and resources that might help us think about and develop our practice as museum staff. It sits outside of the Science Museum Group, and outside of National Science and Media Museum structures and meetings, which I think gives it a sense of independence of mind, which I find positive and refreshing. The group now shares articles, podcasts, videos and books and has discussions on Teams, the virtual platform we use for working and video chats. Sharing a chat history and resources online has opened up possibilities for learning, participation and interaction for me. I still don't get to as many (online) meetings as I'd like but with the online chat I still feel included and able to contribute when I can.
The experience of reflecting together has played into my work, giving me more confidence to share resources and discuss potentially more challenging topics than I did before. More widely, it broadened my knowledge and understanding of how current issues like structural inequalities impact our lives nationally and in Bradford. They are specifically important to know about in relation to our work and programmes at the museum, as an organisation designed to support education and equity in our society.
I am making changes in my practice as the museum's archivist in response. Part of my role is to develop NSMM's research library, making it more accessible for visitors and engaging more colleagues with its development. We have decided to make books and resources that were suggested via the BNMP reading group available in NSMM's research library, so that it, better reflects current issues and trends in museum practice and that the museum works with and responds too. This interaction and involvement has been important in moving the research library towards being more representative of both colleagues' and the museum's focus and programmes. I'm now working on plans to offer digital access to library resources, thereby opening up access as widely as possible. I hope the activities generated by colleagues through the BNMP, including the reading group, continue to be supported as they offer an important forum for sharing, independent thinking, and development of our museum practice.
Read responses to Claire's moment
Claire Mayoh's bio
I started working at the National Science and Media Museum when Bradford's National Museum Project was in its early stages. The themes at the heart of the project, of collaboration and exploration, resonated with me. Throughout my career I've sought to create opportunities to share and experience archives and libraries, in more recent years in a museum setting.
My background is as a professional archivist, working with a range of collections including business, local authority and ecclesiastical archives. I then moved from archive practitioner to strategic sector development, being archive lead for Museums Libraries and Archives Yorkshire, (strategic work now delivered by The National Archives and Arts Council England). Working for Leeds Museums & Galleries as archivist then gave me a great opportunity to broaden my knowledge, gaining hands on museum experience. I'm currently lead for archives and libraries at the museum, with a core part of my work delivering access to NSMM's incredible collections. BNMP has influenced our work at the museum, whether directly in terms of working practices or engagement and development as an employee. The participatory and collaborative elements of the project have changed how I see my role and priorities at the museum, which I look forward to actioning going forward.