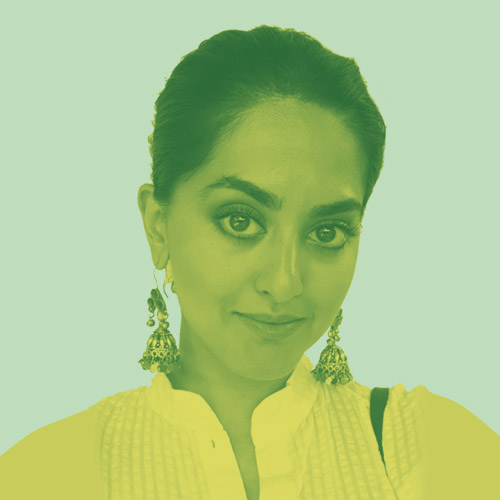 Pakeezah Zahoor
In 2019, I contributed a blog post to the Bradford's National Museum project; it was meant as both a response and a provocation. I wanted to address what felt problematic in the practice of diversity agendas using my personal experiences. I posed the question 'can you see me?'
It was a question about race, directed at the institution, the institution as a structure through which whiteness is buttressed, underpinned and made robust. Of course, it was a question that did not require an answer. Being brown, the child of immigrant parents, I was not seen. I was not at home in the institution. My presence in the museum was a dilemma, always a balancing act. How to appear different yet familiar, to ask desperate questions whilst providing hopeful answers, to challenge but not to upset? This is the burden that black and brown bodies carry within institutions and it is again something I attempt to navigate here.
One year since my initial contribution to the project, the world is throbbing with that same question-turned-demand. Black Lives Matter seems an absurd statement, absurd that it needs to be stated, absurd that institutions, after centuries of silence and erasure, are leaping to all their channels, shouting the same – BLACK LIVES MATTER! I am inclined to ask, why now? Why do you speak now when it was always now and never spoken? Who is the institution looking at when it affirms this fact? Have we caught it gazing at its own reflection once again?
The institution is a monolithic and unmoving entity, it cannot be a vehicle for change. Bound by systems and processes, life in an institution is predictable. But life does exist within its walls because it is populated by the people who work there. People, unlike institutions, are unpredictable and full of potential. They can either maintain the status quo, closing doors on people (other people), or they can choose to open the door, make somebody a cup of tea. If I think about the possibility for real change, I imagine it to exist within these interactions.
There are many moments that make up the sum of my experience at the National Science and Media Museum. From the superior who followed me into the kitchen during my lunch break to question me; on what clothes I wear at home, whether my parents speak English, did they have an arranged marriage? (Yes they did)  — and to comment that it was funny really because I looked different but sounded 'local'. To the colleague who made an unkind comment about somebody's accent and 'things getting lost in translation'. To the colleague who read my blog post and took the time in her day to write me a letter in reply. To the colleague who told me that they would carry my words with them throughout their career. To the colleague who quoted me in a powerful room, which influenced the commitment to hire a more representative workforce. These are the abuses and the compassion that every person is capable of. One year on, it is these interactions with people that I remember. They make me think about the change that becomes possible when we inhabit this relational space. Though change does not happen overnight, I am hopeful of the transformation that occurs when we exist in connection to one another.
Read responses to Pakeezah's moment
Pakeezah Zahoor's bio
I've been working in the arts sector for a number of years now and have held roles in various cultural organisations, including the Science Museum Group. I currently work as Programme and Community Coordinator for Bradford 2025, the organisation pulling together the district's bid to win the UK City of Culture title. My background is in literature, with an MA in Postcolonial Literatures and Cultures from The University of Manchester, my perspective and priorities are often formed around questions of race, culture and identity.
I was approached to input on this project as a young arts professional working on community engagement in Bradford, but also as someone who has a view on the problematic politics and practices of 'the diversity agenda' within the sector. I spend a lot of my spare time running, stretching, cooking and reading. If you find my outlook interesting, you can find me lovingly but critically picking apart your favourite books on the Lit Must Fall podcast.