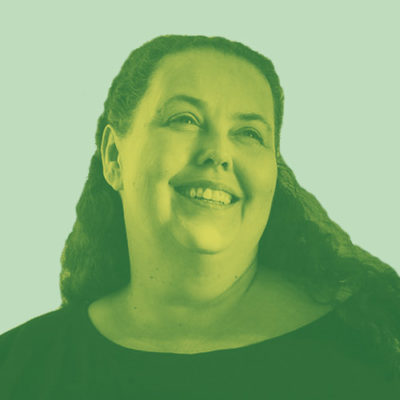 Vicky Clifton
The 'Open Conversation' interviews recorded by BCB (Bradford Community Broadcasting) were illuminating. In the interviews the museum was a source of pride but at the same time it was a bit of a mystery. People liked the museum, but they didn't know why. Listening to the conversations challenged me to articulate better what the role of the museum is.
As we listened to these 'Open Conversations' I realised that people were really proud of the museum being in Bradford, but it wasn't clear how it was relevant to their lives today. Many felt the museum was distant, either physically, or in time (that they hadn't visited since school). When I talked to people – family, friends and people I was networking with – I started talking about the museum as an open, welcoming and fun space to be in, but not in an abstract way. On my social media channels, I would say things like, 'let me know if you're coming down and I'll come and say "hi". To get people to come for meetings in the museum I'd say, 'the coffee is amazing'. I think that people make connections when they feel it is a warm and friendly space. I loved it when people would then come back to me and say they hadn't been for years, but how fantastic it was. We continue this approach in the Learning team, working on the assumption that people trust people first before they trust organisations. So we make connections, talk to people, make the museum an inviting and warm place to be.
I used to be the only person talking about participation. Then there was a meeting 18 months ago where Geoff (Head of Collections) was a louder voice than me for participation, equality and diversity. It felt so good to not always be the only person in the room raising these issues. Deciding to take Sarah and Gin on the trip to the US was also a significant moment. It showed that other voices were being valued. As a result, what they experienced has filtered through the museum. There are now more staff thinking about community engagement.
It is the same across the Science Museum Group now, it is not just me or the other odd lone voice anymore. These issues feel more prevalent – engagement and being 'open for all' is high on the agenda at all levels of the organisation. This shows me that the museum and Science Museum Group is well placed for long-term and sustainable organisational change. It's wonderful really and it's hard to articulate just how exciting the shift is. From an internal perspective, it's now the kind of organisation I am really proud to be working for and I am excited to see how it continues to develop over the coming years.
Read responses to Vicky's moment
Vicky Clifton's bio
I'm Vicky Clifton, the Head of Learning at the National Science and Media Museum. My career in education has spanned over 25 years with a focus on inclusivity and equality in both formal and informal education for children, young people and their parents and carers. I place high value on parents as powerful co-educators of their children and advocate and campaign for increased parental engagement.
My work at the National Science and Media Museum has been to support the Museum's ambition to become more closely aligned with the city of Bradford. As a result we saw the number of schools in Bradford visiting the Museum double and the annual education visitor numbers increase (pre-Covid of course).  The learning outreach programme now sees the museum developing relationships in places outside the Museum and partnerships are realised through the annual Bradford Science Festival which attracted 40,000 visitors in 2019 and was delivered online, in print and on BCB radio during 2020. I have also been part of a two-year professional exchange programme with the Museum of Tomorrow in Rio de Janeiro looking at community engagement in museums.
I'm a graduate of the Jo Cox Women Leaders programme, am Chair of the cultural education ICE Board and Vice Chair of New College Bradford Advisory Board. In my spare time I love to promote body positivity in women.