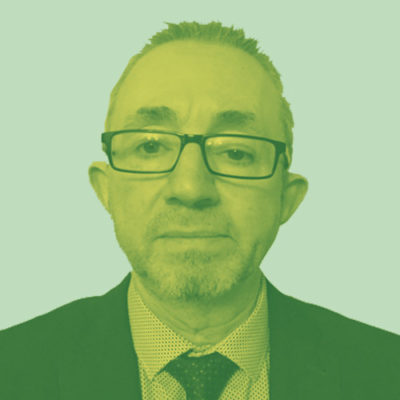 Hal Michaels
When we heard from Will Gould about the project it seemed like a really fantastic opportunity and I wanted our girls to be involved. But it was quite frustrating at times. For the first 6 or 9 months of our work on the project we had been developing an idea that turned out to be not quite what was wanted for the exhibition. Because there was a commitment to co-producing the exhibition, what the exhibition was – and therefore what was needed from us – was quite fluid. For us, actually just being told what was needed would have been more helpful. Time was finite and there was a sense of wasted time, resources and energy.
When Nabeelah came on board things started to come together. Nabeelah took what had been done and edited it into the end result. The process Nabeelah used worked really well for some students, but less well for others and some students lost interest. But it was when we were invited to come into the museum to see the first cut of the film, and accessed areas that visitors can't usually enter, that the girls really took notice. The private screening of the long cut was huge and it was a very moving evening. So many of the parents were there to see what their daughters had done. That was powerful. It was a shame that not every students' film had been included in the edit and that we were not aware of this in advance of the screening. However, everyone was ultimately mentioned on the panel in the exhibition.
For the future we would be interested in collaborating on exhibitions and events. It helps inspire the girls and to show them what they can do. But there is a balance between co-construction and having a strategic plan. In working with schools, it is best to just give us clear directions and then we know what we have to achieve. What really matters is the sense of being part of a special space.
Read responses to Hal's moment
Hal Michaels's bio
I've been an Assistant Head and teacher of History at Belle Vue Girls' Academy for over 18 years now. Over that time I've had the privilege to work with many exceptional students, many of whom have developed into truly inspiring 'women of tomorrow'. A few years ago we were approached by Professor William Gould of Leeds University with an opportunity to contribute to the 'Above the Noise' exhibition. It proved to be an incredible journey, one which those students who took part will never forget. I've long been passionate about museums and their place in our communities so it's been great to be able to play some part in helping my students create their own exhibit whilst also fostering closer ties with the National Science and Media Museum. I'm excited to see how we can continue to grow this relationship in the mutual interests of all involved.